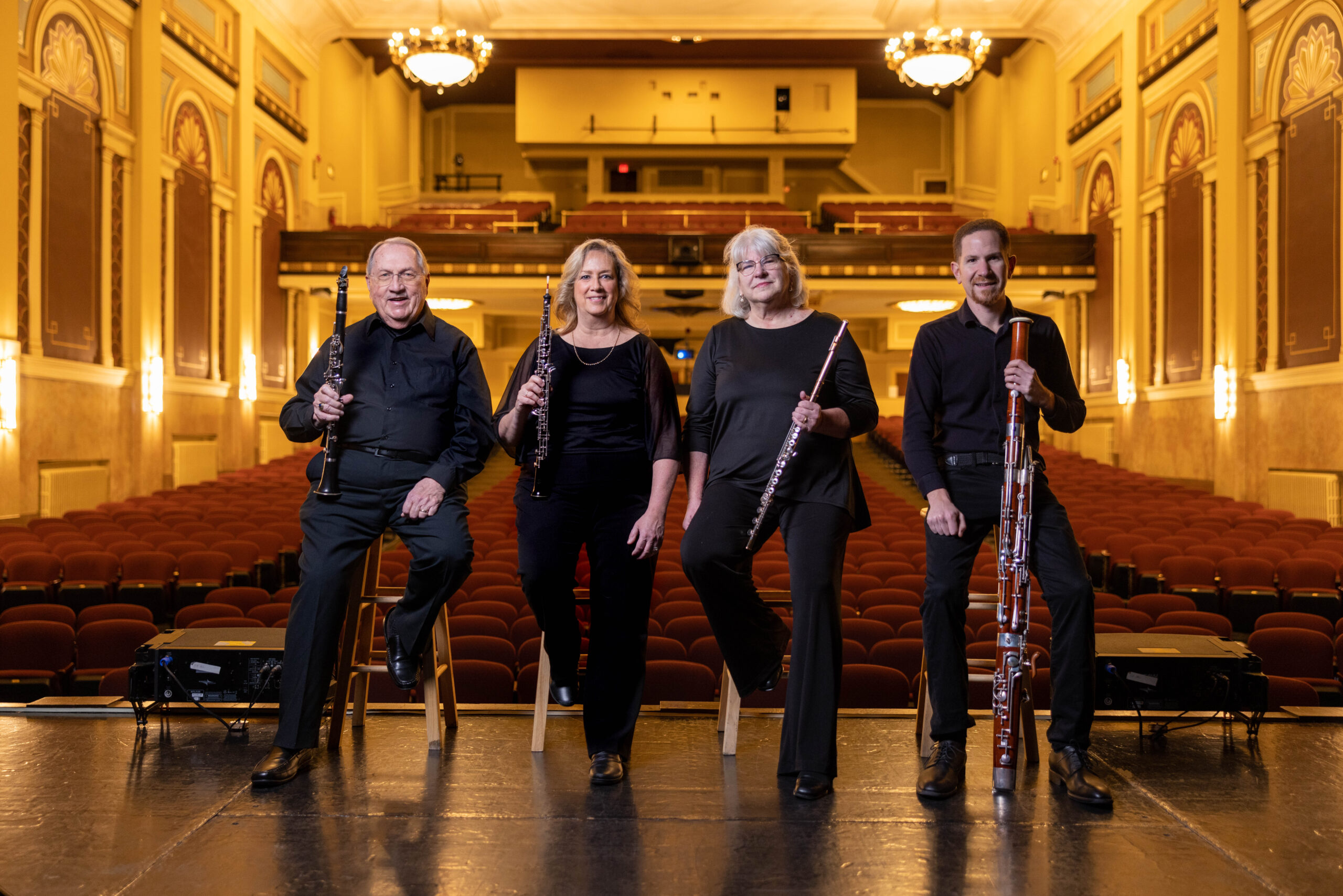 Encore Chamber Winds (formerly Trio d'Anches) was established as an ensemble dedicated to bringing the unique sound of a reed trio to new audiences, blending the vibrant oboe, mellow clarinet and deep bassoon voices. Woodwind quintets were well known from the early 1800's but the combination of a trio of reed instruments offered a new opportunity for composers to explore in the late 1800's. The Encore Chamber Winds, comprised of four virtuoso musicians, adds flute to the instrumentation to perform standard woodwind quartet literature and increase their musical capabilities.
Members of the group have diverse musical interests, which leads to programs with something for everyone. In addition to showcasing traditional woodwind quartet repertoire, performances by the Encore Chamber Winds includes some of the most beautiful and exciting trio, duet, and solo music of various genres. Their versatile repertoire is sure to entertain and connect with all types of audiences.
The professional ensemble members, each associated with other performing ensembles, venues, and musical institutions, have united in the group out of their passion to share the wind chamber music repertoire with members of the community.
Encore Chamber Winds
Paulella Burchill, flute
Mindy Niles, oboe
David Duree, clarinet
Rob Sirois, bassoon